2023 Genesis GV70: Best Features

2023 Genesis GV70: Feature Highlights
If you've read our 2023 Genesis GV70 review, you'd know that the 2023 Genesis GV70 is a highly competent compact luxury vehicle. After all, the 2023 Genesis GV70 is Kelley Blue Book's Compact Luxury SUV Best Buy of 2023. But you and I already know the 2023 Genesis GV70 is great. So instead of a brief overview of the 2023 Genesis GV70, today, we'll go into detail regarding the GV70's convenient and innovative features. Stay tuned to learn more about your potential GV70 purchase here at Genesis of Springfield, Virginia.
Feature 1: The GV70 Has AMPLE power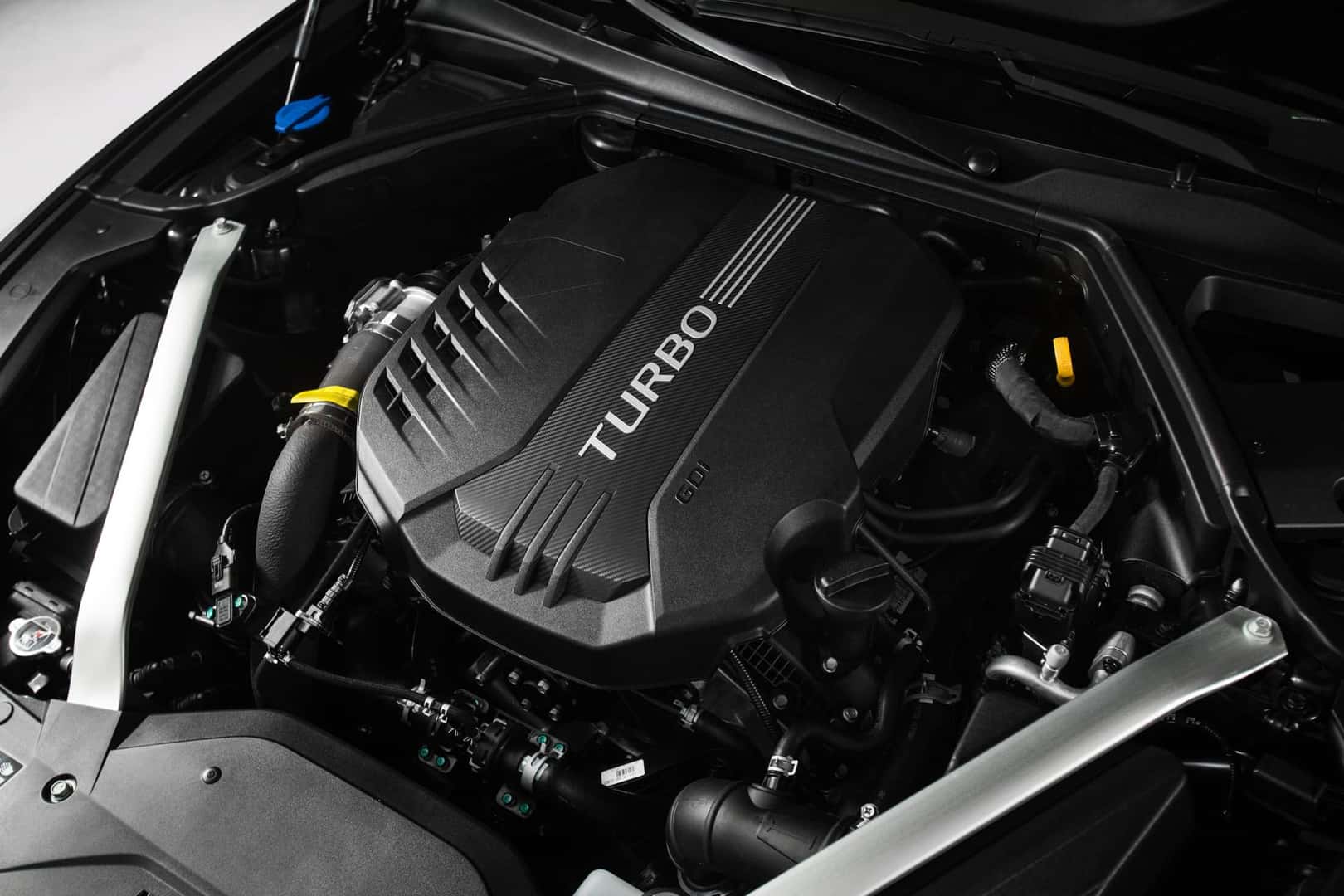 The 2023 Genesis GV70 isn't your grandma's SUV, or maybe it is. We don't judge here. Jokes aside, the 2023 Genesis GV70 comes standard with a 2.5-liter turbocharged inline-4 which makes a robust 300 horsepower and 311 lb-ft of torque. Crave more power? The optional 3.5-liter twin-turbo V6 takes the 2.5-liter's performance to the next level,  cranking out 375 horsepower and 391 lb-ft of torque!
Feature 2: Digital Key

Scratching your keys against your immaculate Genesis is a feeling we hope no Genesis owner ever gets. With the available Genesis Digital Key Feature, simply tap your smartphone or NFC keycard to get into and start up your Genesis GV80!
Feature 3: Premium Interior without the Premium Cost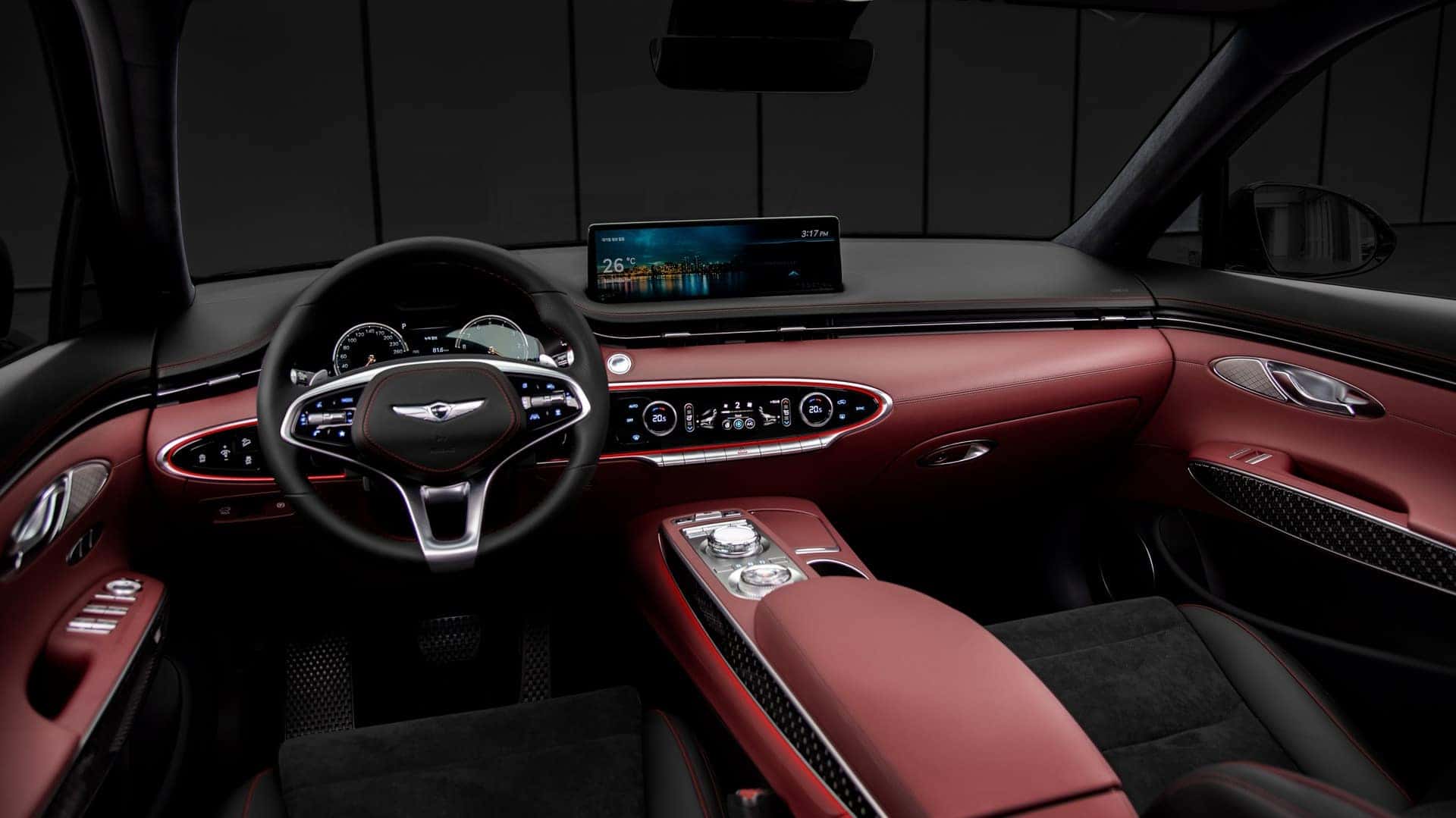 While other luxury brands mark up their vehicles solely due to the brand's name, Genesis does the opposite. Genesis understands that customers want exactly what they paid for, and delivers the same, if not more value for the cost. Nappa Leather options, contrast stitching, and high-quality materials adorn the entire cabin, providing a refined, elegant, and most importantly, comfortable experience. Optional packages add heated steering wheels, tri-zone automatic climate control, and other convenience features designed to make driving an experience, rather than a chore.  The interior also provides a sleek 14.5-inch touchscreen infotainment system, voice recognition, Apple CarPlay, Android Auto, and more!
Feature 4:  Adaptive Suspension

Suspension is vital when it comes to driving in various environmental conditions. Many cars only have one suspension setting, however, and if the weather suddenly gets bad, just get ready for a rough ride. The 2023 Genesis GV70 tackles this problem with its standard adaptive suspension technology. Utilizing advanced sensors throughout the exterior, the adaptive suspension system automatically adjusts the damping and stiffness of the GV70, creating that smooth, quiet, and streamlined luxury driving experience we all love.
Feature 5: Standard All-Wheel-Drive

So many automotive manufacturers release supposed SUVs but tend to forget that the "U" in SUV stands for utility. With the Genesis GV70, AWD is completely standard. No more paying an extra couple thousand of dollars for AWD, and no more upgrading to a costly higher trim just for AWD.
Concluding Thoughts
We have plenty of 2023 Genesis GV70 in stock at our Genesis of Springfield, Virginia location! Come on in and take a test drive today. Just make sure to return the GV70. You'll want to keep it.
Also, check out our 2023 Genesis GV70 deals and offers below!
We are currently updating our monthly offers. Please check back shortly for updates.
In the meantime, here are some links that you might find helpful: