2023 Genesis G90 Review: The Most Luxurious Genesis You Can Buy

2023 Genesis G90: The Most Luxurious Genesis Yet
Over the years, Genesis has built a reputation for building high-quality, luxurious vehicles, only without the ludicrous price many luxury brands demand.  From its humble beginnings in 2015 to the modern day, the Genesis G90 has been Genesis's flagship vehicle and has been a staple in Genesis's lineup. Ever elegant, and ever powerful, the 2023 Hyundai Genesis competes with the likes of the Mercedes Benz S-Class and the BMW 7-series. Although Genesis has proven themselves of producing quality vehicles, many consumers might still be wary of purchasing a Genesis vehicle, due to their relatively short history. However, many Genesis owners and reviewers have been impressed time and time again with the reliability, consistency, and quality experience a Genesis can provide. In this post, we will go over Genesis's top-of-the-line G90, and see if it's worth your time (hint: it is).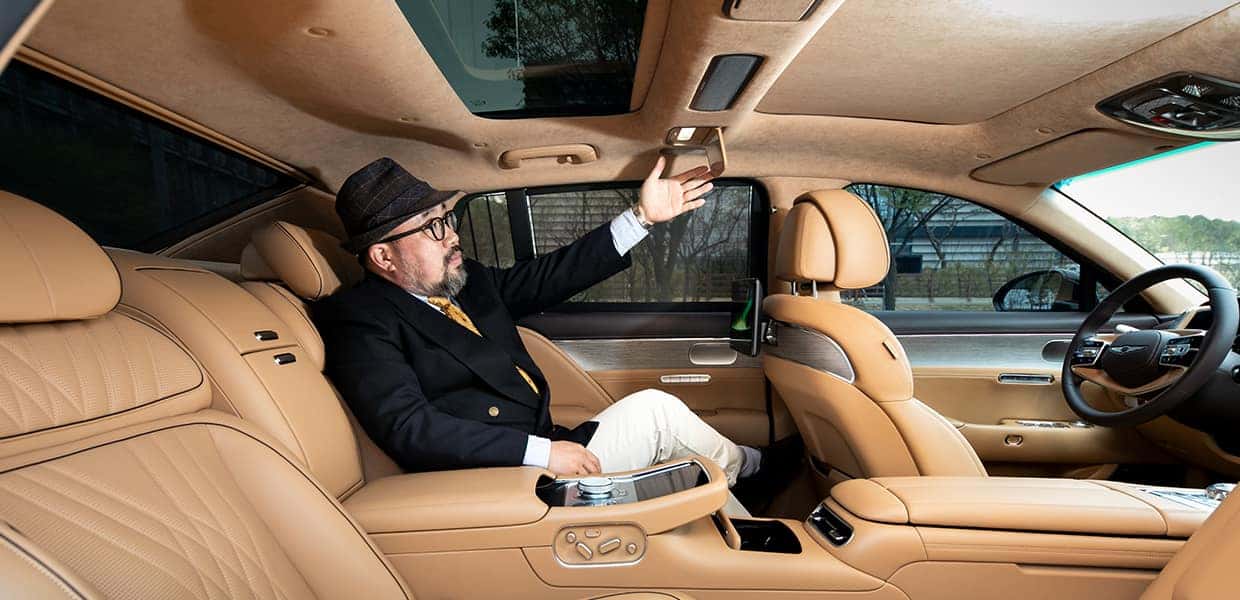 Exciting Performance, Smooth Driveability
The 2023 Genesis G90 comes with standard AWD and offers 2 powerful engines; a 3.5-liter twin-turbo V6 and an electronically supercharged 3.5-liter twin-turbo mild-hybrid V6. The 3.5-twin turbo delivers 375 horsepower, 391 lb-ft of torque, and provides 18/26 mpg of fuel economy. The supercharged V6 provides a jump in power, at 409 horsepower and 405 lb-ft of torque, but fuel economy takes a slight hit at 17/24 mpg. Regardless of what engine you choose, the end result is the same; fun. But that's not all, the roar of the powerful engines is subdued in the cabin, providing a silent and luxurious driving experience. Handling and steering are smooth and responsive but don't provide the same sporty feel of lighter sport sedans such as the Genesis G80 and Genesis G70. Instead, the 2023 Genesis G90 drives like a more mature version of these sedans, prioritizing luxury and smoothness over sporty specs. But that doesn't mean the G90 is slow, not at all. The supercharged V6 will rocket the 2023 Genesis G90 from 0-60 miles per hour in just 5.1 seconds!
Luxurious Interior and Features
Featuring a special Korean crafting technique called Sanggam, the interior of the Genesis G90 is simply, a masterpiece.  Various premium leather options, wood trims, ceramics, and eco-friendly materials are beautifully integrated into the cabin, while four Ergo Relaxing seats provide posture support and back massages. That's not all, however. Dual 12.3-inch displays act as an integrated cockpit and infotainment system and sit beautifully atop the handsomely sculpted dashboard. Additional Luxury Features include:
Available integrated Displays for Rear Passengers
Chauffeur Mode
Genesis Mood Curator
Bang & Olufsen Premium Sound System
20-22 Way Adjustable Front Seats
16-Way Adjustable Back Seats
Micro Lens Array LED Headlights
Diamond-Cut Wheels
8-inch Armrest Display
Easy Close Door System
much, much more.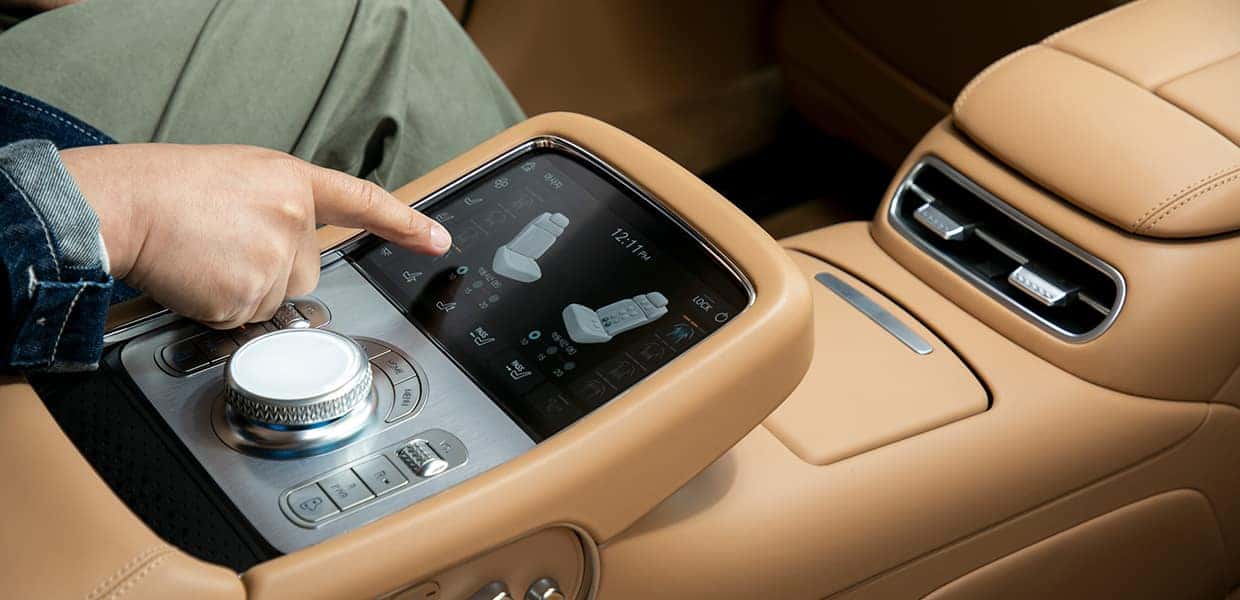 Regarding space, Passengers in the front get  42.3 inches and rear passengers get 37.8 inches of ample leg space, with a cargo capacity of around 15 cubic feet.
Packed with Safety and Driver Assist Technologies
Genesis has packed the 2023 Genesis G90 with a host of safety and driver-assist technologies, to keep you and your precious passengers safe. With the Genesis G90, owners enjoy:
Hands-on Detection
Highway Driving Assist 2
Lane Changing Assist
Navigation-Based Smart Cruise Control
Forward Collision-Avoidance Assist
Blind-Spot Collision-Avoidance Assist
Blind-Spot View Monitor
Intelligent Front Lighting System
Rear Cross-Traffic Collision-Avoidance Assist
Remote Smart Parking Assist
Safe Exit System
and much much more.
Concluding Thoughts
If you're looking for the epitome of luxury, but without the bank-breaking price tag of European brands, the Genesis G90 is honestly the way to go. With two engine options, standard AWD, and class-leading luxury, the 2023 Genesis G90 is a vehicle that demands serious consideration. It can't be a coincidence that the 2023 Genesis G90 is Cars.com's Best Luxury Car of 2023 and MotorTrend's 2023 Car of the Year.
We have plenty of 2023 Genesis G90 in stock at our Genesis of Springfield location! Come on in and take a test drive today!
Now serving North Springfield, West Springfield, Franconia, Alexandria, Falls Church, South Riding, Dulles, Sterling and other nearby cities in the Virginia region!