Sneak Peak: The 2025 Genesis GV80 Coupe

Sporty. Stunning. Stylish. The 2025 Genesis GV80  Coupe
The 2025 Genesis GV80 Coupe concept was showcased earlier this month during the New York International Auto Show. Stunning crowds with its sleek and seductive design, the Genesis GV80 Coupe is no longer just a concept. To the joy of Genesis fans worldwide, Genesis has officially confirmed that the GV80 Coupe will be built as an official production model. The release date has not been officially confirmed, but automotive journalists speculate that the GV80 Coupe will arrive sometime in 2025, but only time will tell. Full specifications and features are still unclear, but here's what we know so far about the exciting Genesis GV80 Coupe.
Masterful Exterior
Stunning. That's the only word that comes to mind when looking at the 2025 Genesis GV80, and it's hard not to see why. The coupe styling of the GV80 gives the roof of the car an aggressive slope, giving the GV80 Coupe a planted, and lowered look. Regarding the tires, the GV80 Coupe comes equipped with massive 5-spoke 23-inch wheels, with gloss black accents around the rims. The 2 stage headlights also make a return, with the bars extending to the sides of the GV80 Coupe. The GV80 Coupe on display was done in a beautiful "Magma" orange paint job, and we expect more premium color options to be available. The front Genesis badge also has changed, now in all matte black.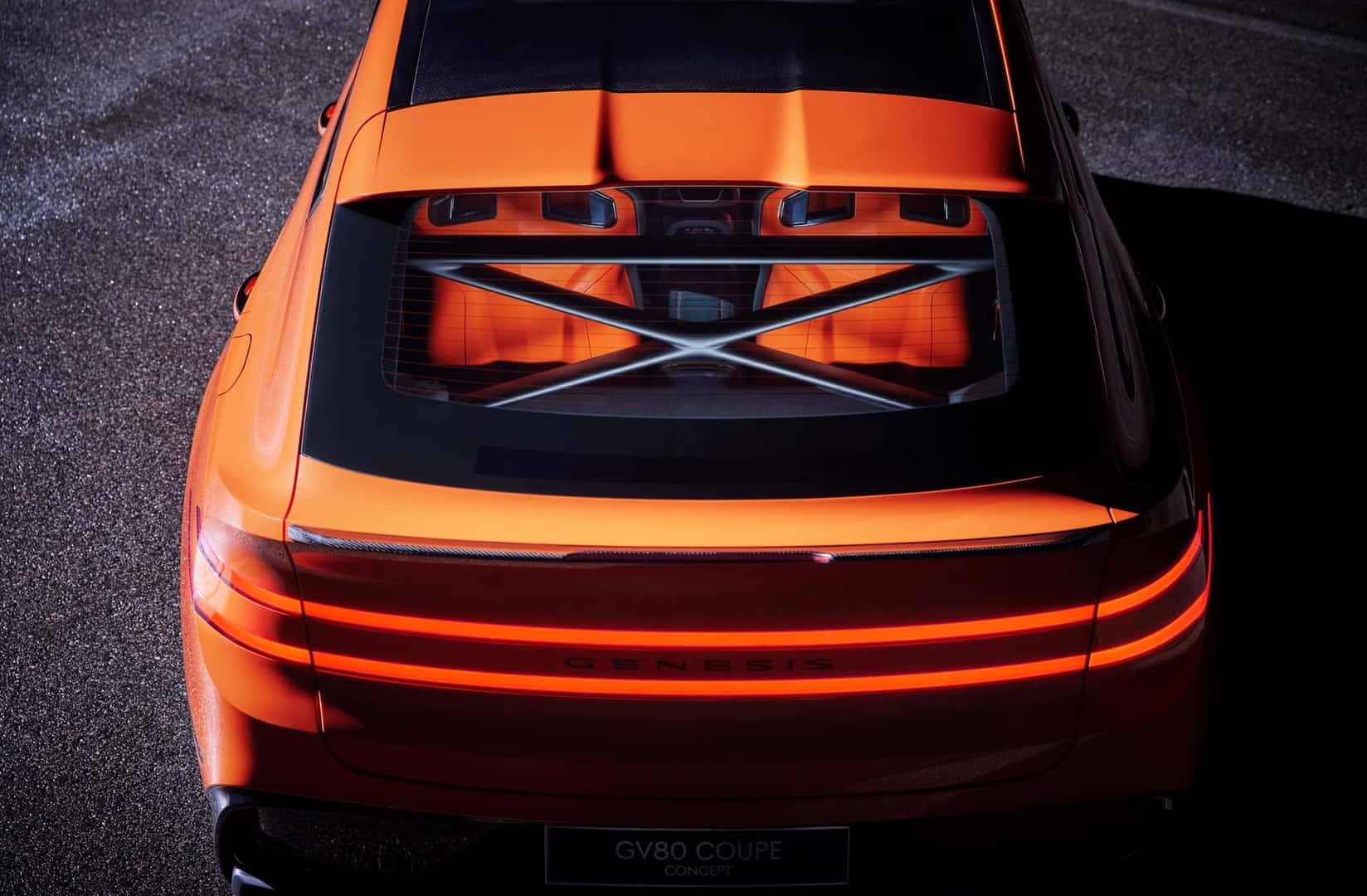 Athletic and Elegant Interior
The Genesis GV80 Coupe's interior design philosophy is a contrast between Genesis's elegance and athleticism. The three-spoke steering wheel, along with the rest of the interior has contrasting orange stitching throughout, while the back of the front seats are made with glossy orange material. Speaking of seats, all four seats within the GV80 coupe are bucket seats, following the sport performance theme of the car. The material used in the A roll cage was also seen in the concept model, which may come as an optional feature come release time.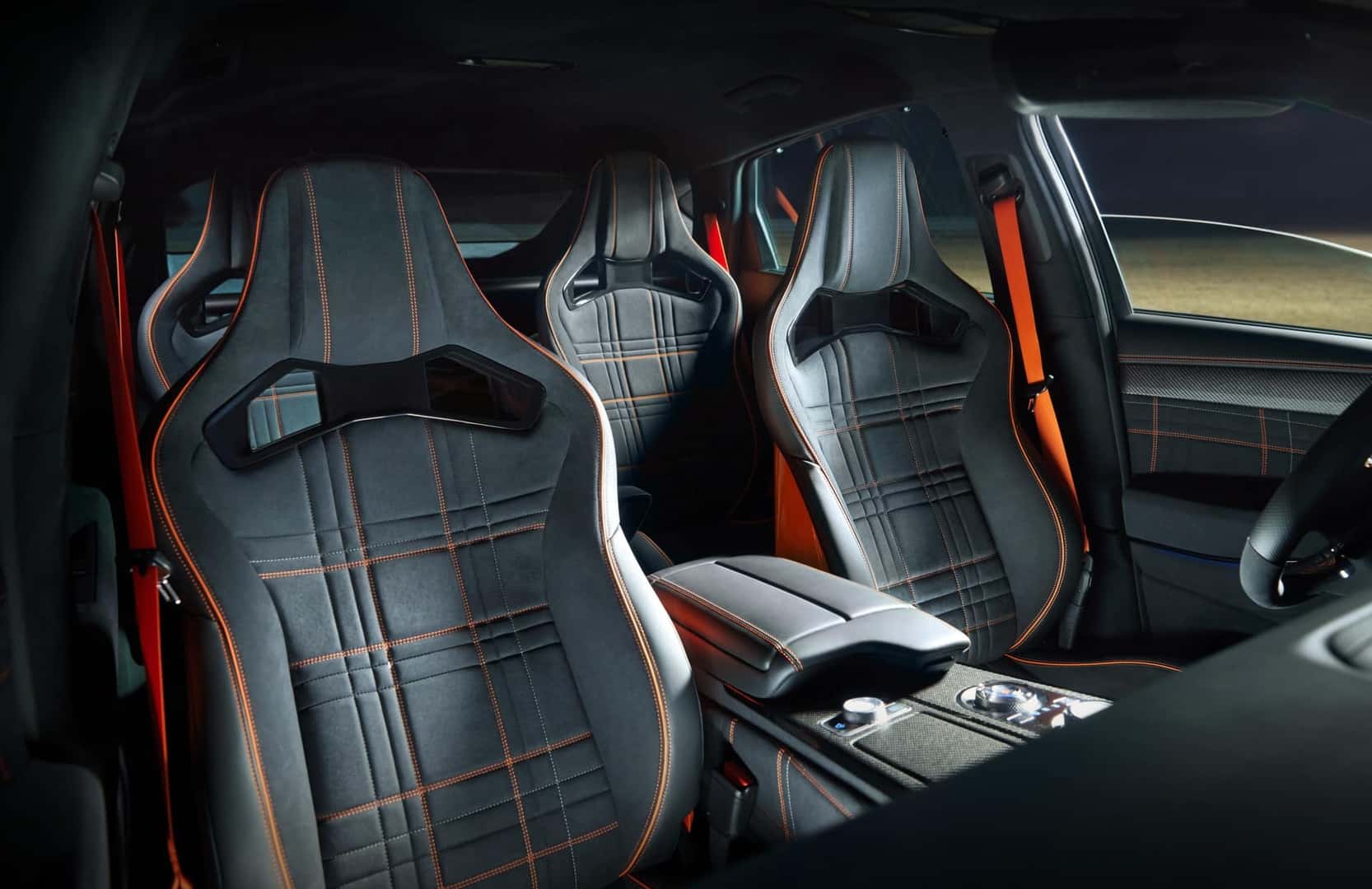 Performance
The performance specs of the 2025 Genesis GV80 are undisclosed. Many journalists speculate that the GV80 Coupe will come with a V6, most likely the 3.5-liter, 375 horsepower engine seen in the regular GV80 SUV.
That's all we know regarding the 2025 Genesis GV80 Coupe! Stay tuned as we will keep you updated as we learn more regarding the 2025 Genesis GV80 Coupe!
In the meantime, check out our new GV80 inventory at Genesis of Springfield!